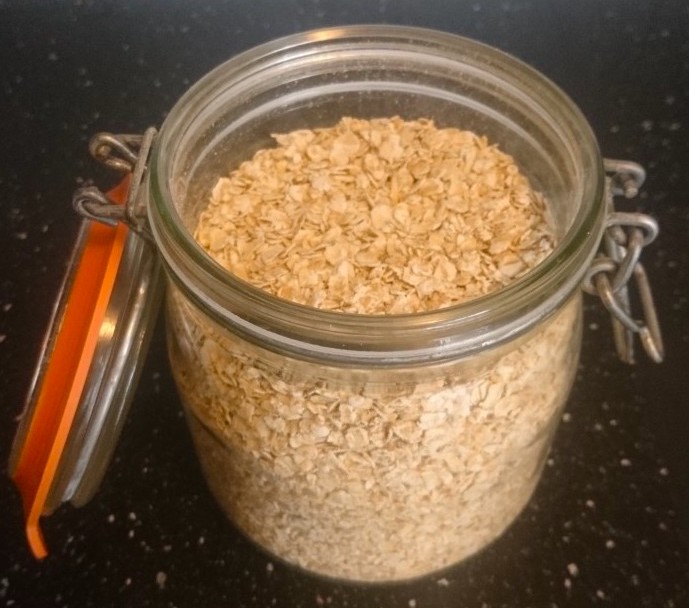 It's been a while since I stopped drinking cows milk and the oats alternative is one of my favourites. I never had doubts about benefits of dairy free variants.
(…) producing a glass of dairy milk results in almost three times more greenhouse gas emissions than any plant-based milk and it consumes nine times more land than any of the milk alternatives.

Science
But I never knew about a dark side of certain plant-based milks such as almond flavoured. Lately I learnt about its bad impact on the environment and now I am sticking to oats!
Almonds require more water than any other dairy alternative, consuming 130 pints of water to produce a single glass of almond milk, according to the Oxford study. Satisfying continual demands for larger almond crops is also placing unsustainable pressures on US commercial beekeepers

The Guardian
Other benefits of homemade oats milk
One of many reasons why I decided to make my own oats milk was to avoid buying non-recyclable containers. But there are so many more:
The recipe I used was surprisingly easy.
I needed 5 commonly used ingredients only.
I made my milk in less than 15 minutes.
Only 1 plastic packaging was used (this can be reduced to zero when we can move freely again and shop in refill shops).
I didn't buy anything new to store it. I used an old fizzy lemonade glass bottle.
It ended up costing me pretty much the same as a shop-bought drink. But this can be improved once I find less pricey organic oats.
Ingredients
2 cups (360g) oats
4 cups (0.94 l) ice cold water (make sure it's really cold to avoid oats getting slimy)
2 tbs of maple syrup (I added 3 as I like my milk sweet)
A pinch of salt
1/2 tsp vanilla sugar or stick
Method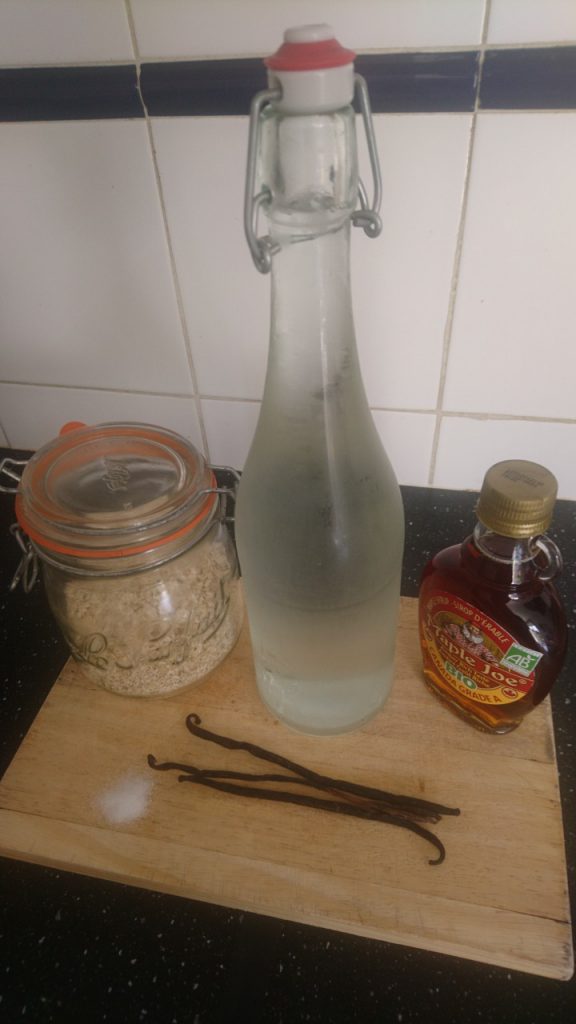 Rinse oats with ice cold water over a sieve.
Mix all ingredients in a blender.
Strain through a clean nut milk bag or a cloth.
Pour into a glass container. It's ready!
Store in a fridge for up to a week.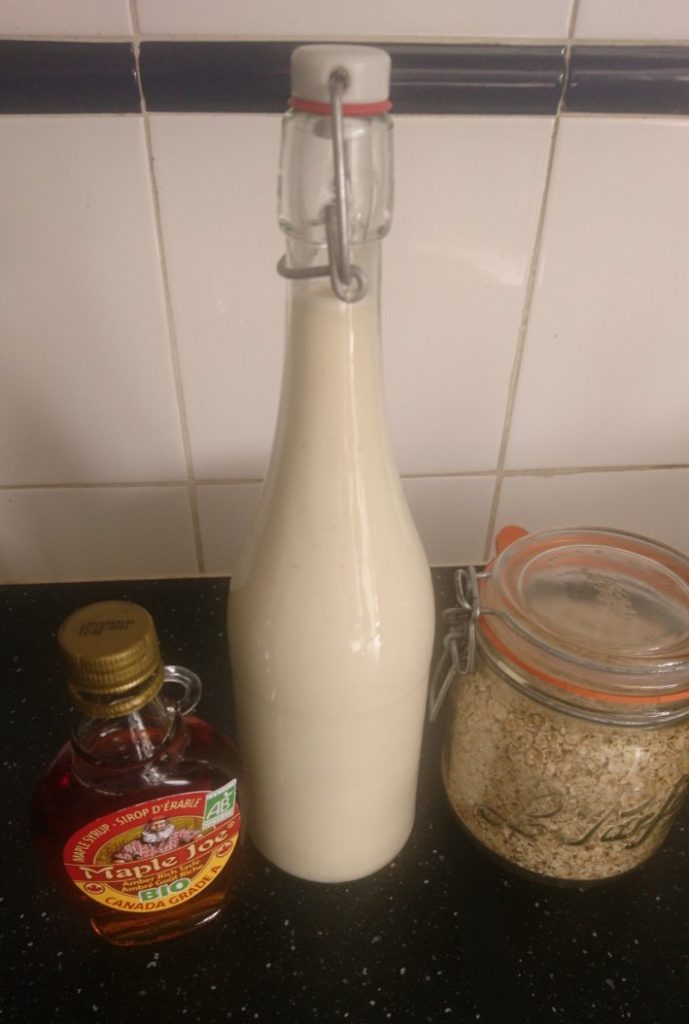 Oats milk pulp
Make sure to use the remaining oats pulp for cookies or any other recipes. As soon as I find one I like I will add it here. I have actually used the pulp for cookies but they were a disaster so I won't be posting it here! If you have any ideas, why don't you share with me in a comments box?
Preparing your containers
As a side note, I started reusing as many containers as I find at home. And here are a few rules I learnt so far.
Glass containers
It's very satisfying and cheap to reuse pretty looking jars and bottles but the pesky old labels are so annoyingly hard to remove. So far, I have tested the below methods.
Place your containers in boiling water and scrub labels either straight away (watch out – it's hot). Or wait a little bit for heat to do its magic.
Make a mix of the same amount of vegetable oil and baking soda. Scrub your glass containers with it while pouring hot water over it.
Use some vinegar and hot water and scrub well.
Plastic containers
A good friend of mine told me to be careful with reusing plastic bottles as they might dissolve especially when you add essential oils. Safest options are: glass, steel and PET1 plastics. Make sure your read more about it and check your containers.
More ideas
If you're looking for more eco-friendly food ideas why don't you check my vanilla yoghurts recipe. And to make sure that none of your food goes to waste, learn about food storage tips.
Disclaimer
All the recipes included in this blog have been made and tested at home. Please note that I am not a cosmetics or food professional. Always consult your doctor in case of any allergies or reactions.