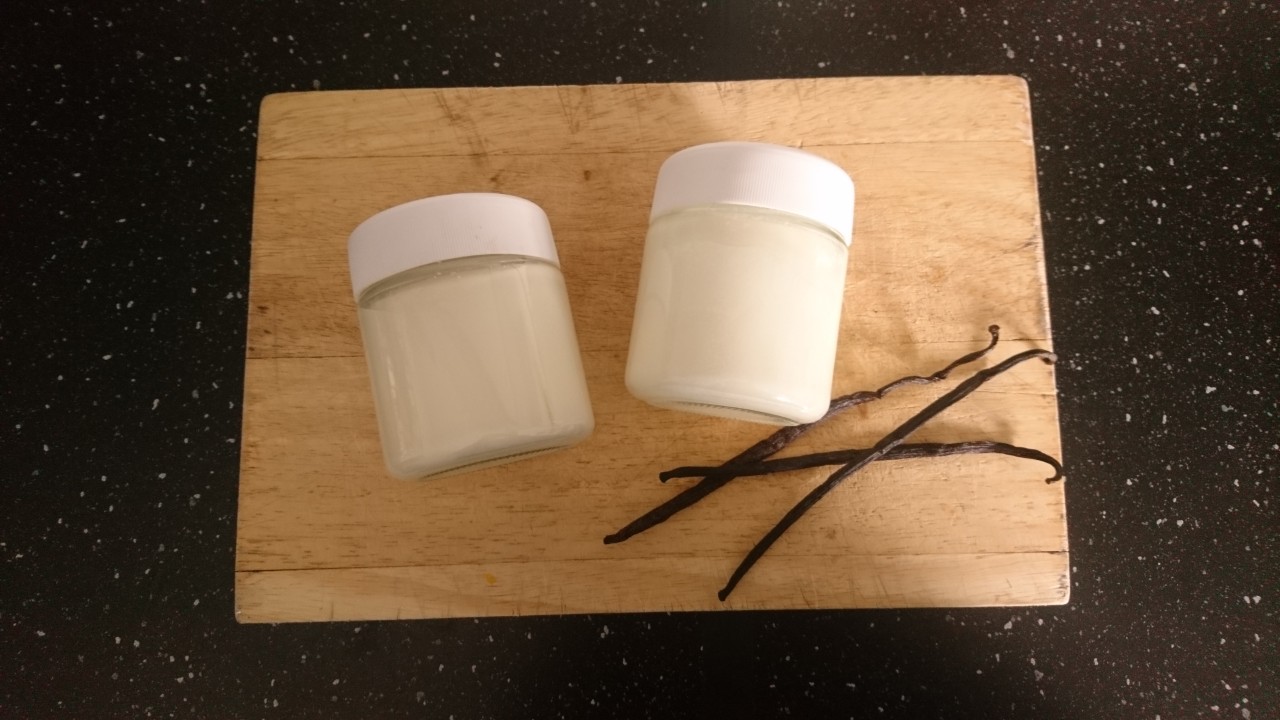 This blog is dedicated to my husband. In reality, he is the 'doer' behind many of the green steps in our house (especially the ones related to cooking and gardening) and I am the 'writer' spreading the word hoping to inspire others.
The story behind homemade yoghurts started with a 30 year old yoghurt maker given to us by in laws. This motivated my husband to try to make them at home and we never looked back. Sadly the old machine broke after a few months and even paying a visit to the local repair cafe didn't do the magic.
Why homemade yoghurts?
only natural ingredients – you know exactly what is inside especially how much sugar
no plastic pots – you make and store yoghurt in glass containers and they actually look nice and what an easy and tasty way to help the environment
flavour combinations – you can add whatever you fancy and adjust how sweet they are
no preservatives – despite of that you can keep them in the fridge for over a week
value for money – having done the calculations (check the quick costs calculator at the end of this blog), the price is comparable to the shop bought yoghurts. It all depends whether you go for premium organic ranges or cheaper supermarket branded ones
Organic yoghurt recipe
Ingredients
2 litres of organic semi skimmed milk
1 pot (125ml) of shop bought natural organic yoghurt
1 sachet of vanilla sugar per yoghurt pot (i.e. if you want 6 vanilla yoghurts, use 6 sachets)
Cooking thermometer (optional)
Method
Pour milk into a large pan and bring it to boil.
Bring the temperature down to under 32°C (you can simply immerse the pan with milk into cold water in a kitchen sink).
Add the shop bought yoghurt and whisk the concoction together until it is properly mixed.
Prepare your yoghurt pots (clean and dry) and pour either the full amount of concoction to all containers, or divide it into half to make different flavours.
In our case we always make half of the batch natural and half vanilla.
To make the vanilla flavour, add one vanilla sugar sachet per one yoghurt container (ours are quite large – 180ml). Simply separate half of your milk mixture and add 6 sachets of vanilla sugar to make 6 flavoured yoghurts. You can adjust sweetness level to your taste by adding more or less of the chosen sweetener (normal or vanilla one).
Place pots filled with the milk mixture you just made into a yoghurt maker.
Set it for 10 – 12 hours (the longer the machine is running the more set the yoghurts will be – careful not to leave it for too long as this will make the mix bitter). Don't go over 12 hours though. The purpose of the yoghurt maker is to keep them at the right temperature for a period of time to create the perfect condition for bacteria to multiply and make your yummy yoghurt.
Switch off the machine and wait until the pots are cold enough to put them into a fridge.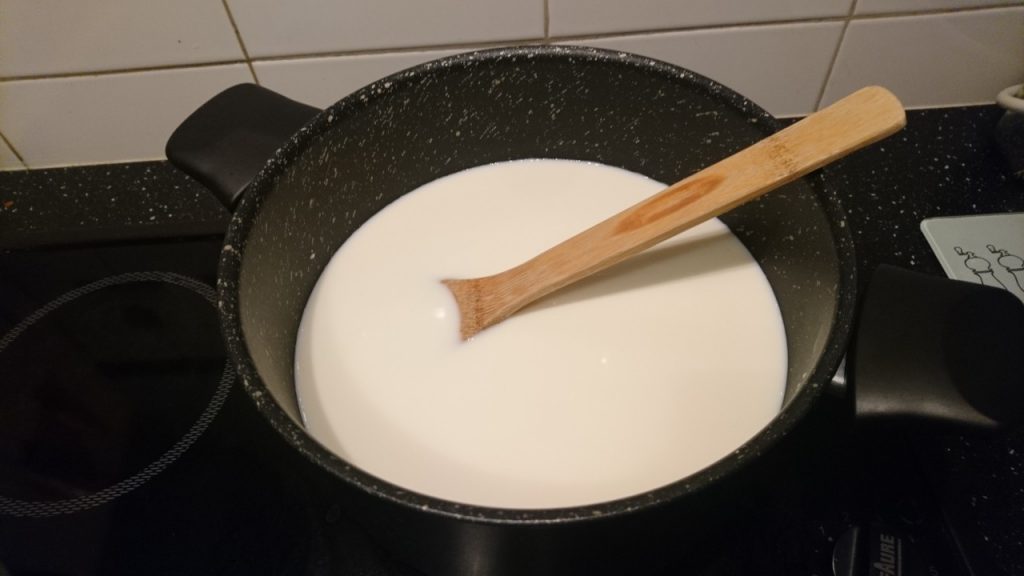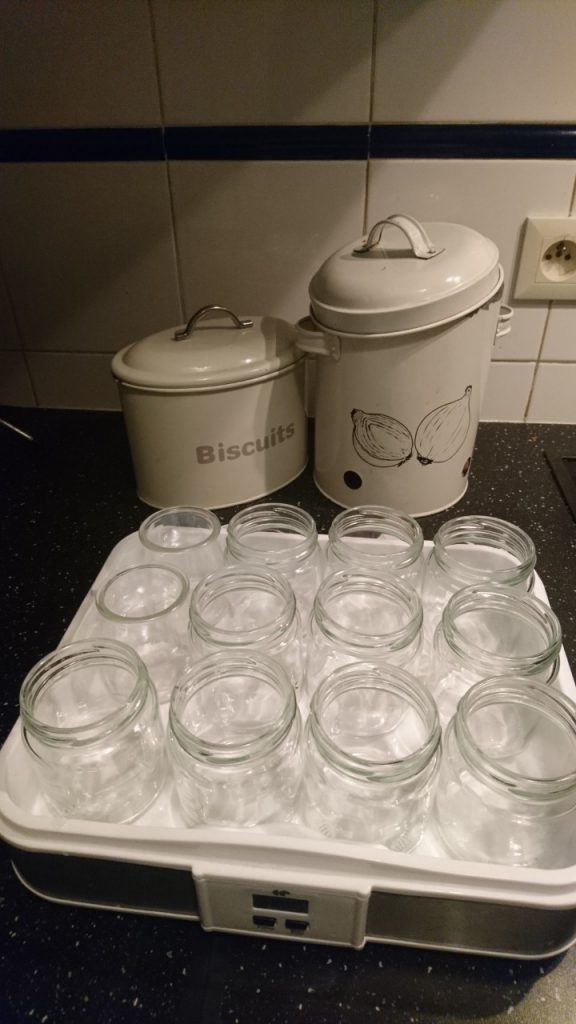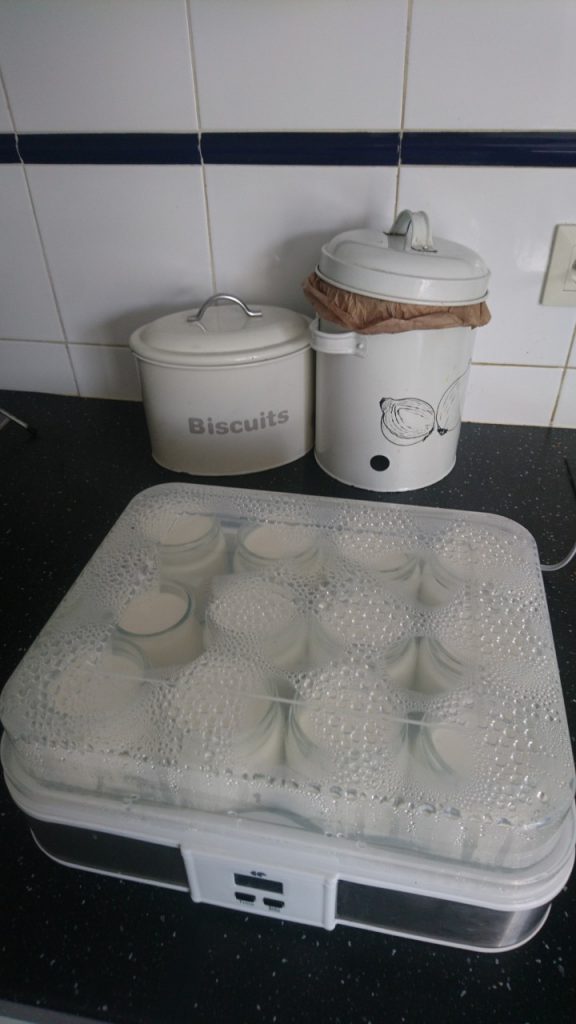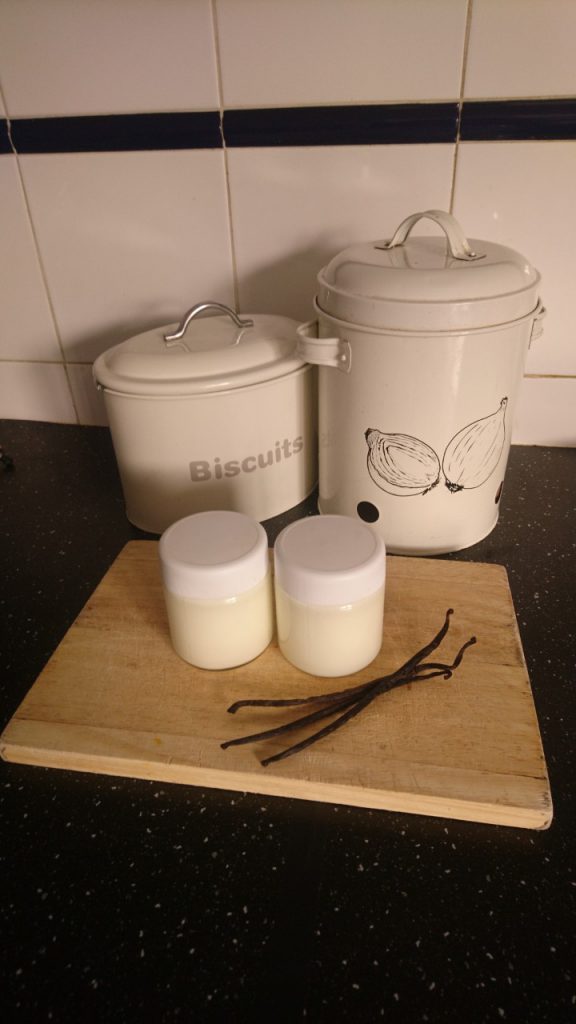 Costs calculator
yoghurt maker (a one off cost) – 20€ – 40€
2 litres of milk – 1.80€
1/2 pot (125ml) of natural organic yoghurt – 0.90€
6 vanilla sugar sachets – 1.5€
TOTAL: 4.20€ for 12 pots (180ml each)