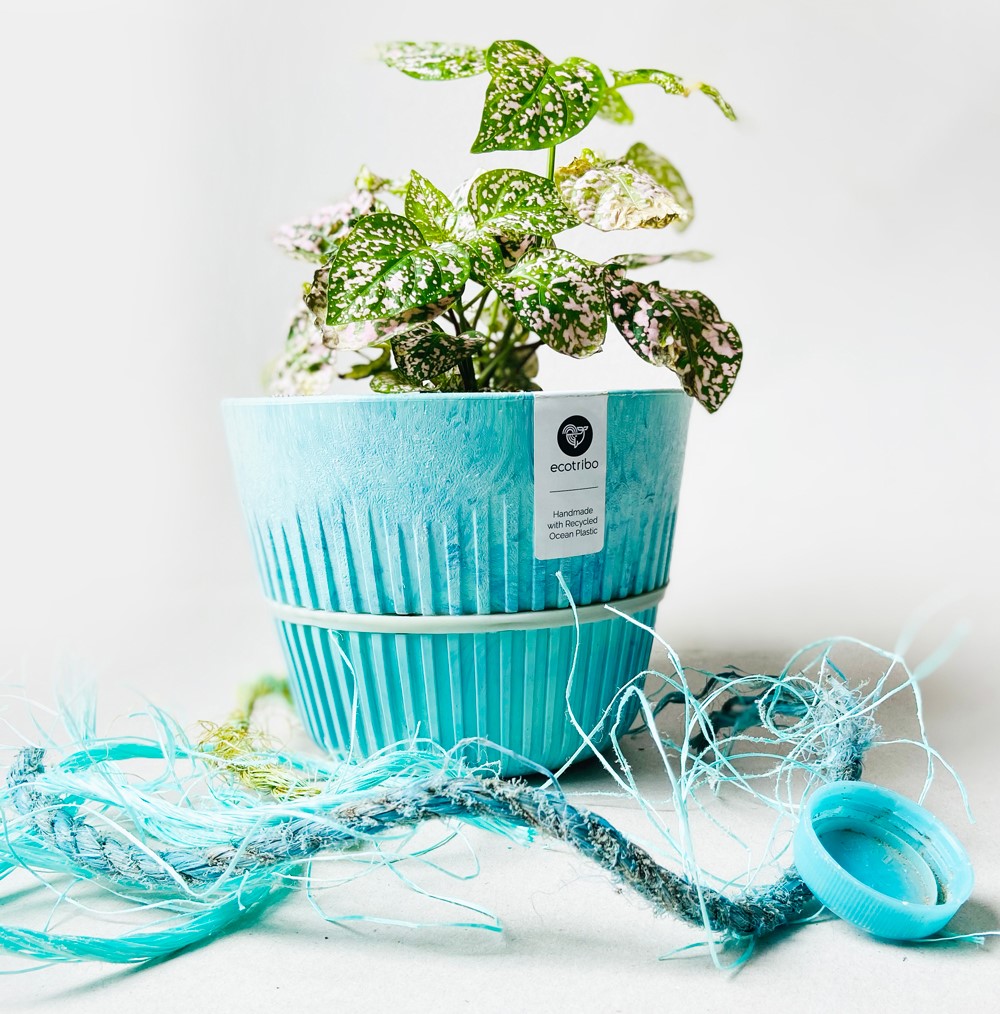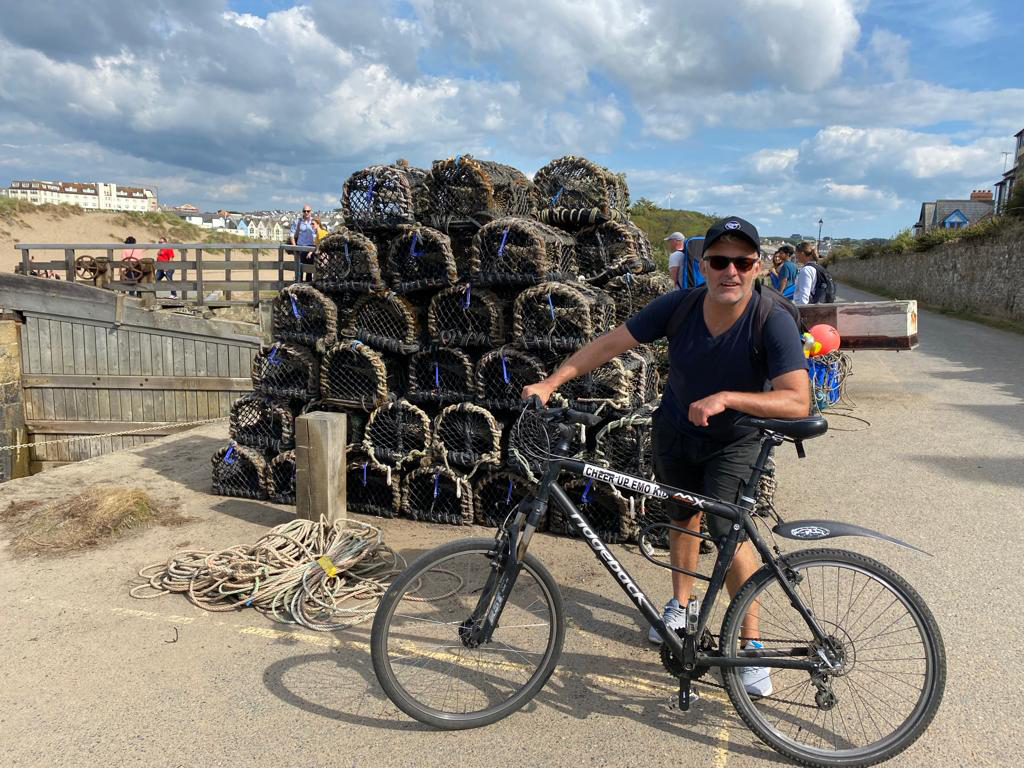 Tyrone Probert is a Bristol-based (UK) creative director who founded an environmental business Ecotribo working with recycled materials to utilise his creative skills to benefit the planet. He grew up in South Africa and his business combines the passion for nature, surfing and doing good for the planet. 10% of Ecotribo's profit goes directly towards the coastal cleanup charities to help with education and outreach programmes.
Where did your adventure with recycled materials start?
A holiday when I participated in a remote beach cleanup in Thailand has inspired me and made me think on how humans need to live lives more like nature – following a circular pattern.
"A trip to Asia in January 2014, where I discovered a polluted beach littered with ocean plastics, inspired me and set me on my path to finding purpose in life. "
What is the mission of Ecotribo?
Our mission is to clean our coasts and create positive outcomes for our environment through sustainable circular designs and processes. We want to create a business that is good for people and the planet. 
Ecotribo is based on the concept of eco-design – design benefitting people and nature. I make a range of products from recycled materials such as ocean plastics with the lead product being a plant pot. Working with British coastal charities, I use the collected plastic fishing nets and ropes to process them, shred and hand craft into pots.  I also make carabiners made from the same material and wetsuit hangers made from recycled wetsuits and FSC wood.
You studied circular economy. What are the principles of it?
I studied design after school and always been fascinated with nature and believe it has a lot to teach us. The circular economy looks at the life cycle of products and tries to replicate nature and how it naturally renews, replenishes and recycles everything. Nothing is wasted. In practice, it implies reducing waste to a minimum. I did an online course through the Ellen McCarthy Foundation and it was a great way to get a better understanding of sustainability and how businesses can implement strategies for positive change.
How does the process of collecting waste and producing from recycled materials work?
The ocean plastic I use comes from coastal charities in Scotland, Wales and Cornwall. We have a sailing ship we use with Clean Ocean Sailing down in Cornwall as well as smaller boats and canoes. These enables us to get to hard to reach beaches and coves. Often this is where animals like to hang out so it's important to get to these rugged locations. We also do beach cleans on many local beaches and have a network of groups who communicate via WhatsApp groups. We will get alerts when a ghost net has been spotted and dispatch our nearest beach cleaning crew. We then coordinate the nets retrieval, and it is stored at a variety of locations before being processed. We process the nets in Bristol where they are shredded and then turned into our Sea Change Ocean Plastic Plant Pots.
Waste is collected from beaches.
Processing involves cleaning and shredding.
An injection moulding machine melts waste in around 250 degrees.
Then material is injected into bespoke moulds.
Each item is hand checked before being sold in plastic free packaging.
Tell us about ups and downs of running an environmental business working with recycled materials?
Wow where do I start! It's been a real challenge getting this business off the ground and has taken many years of planning! Right now the biggest challenge is juggling a day job as I properly launch the new SEA CHANGE plant pot. We have only just been able to do wholesale and retail so finally able to make some decent sales and grow the business from a craft business to manufacturing. We are also now able to scale the clean up so that's going to be a challenge as we will need to process a lot more nets efficiently.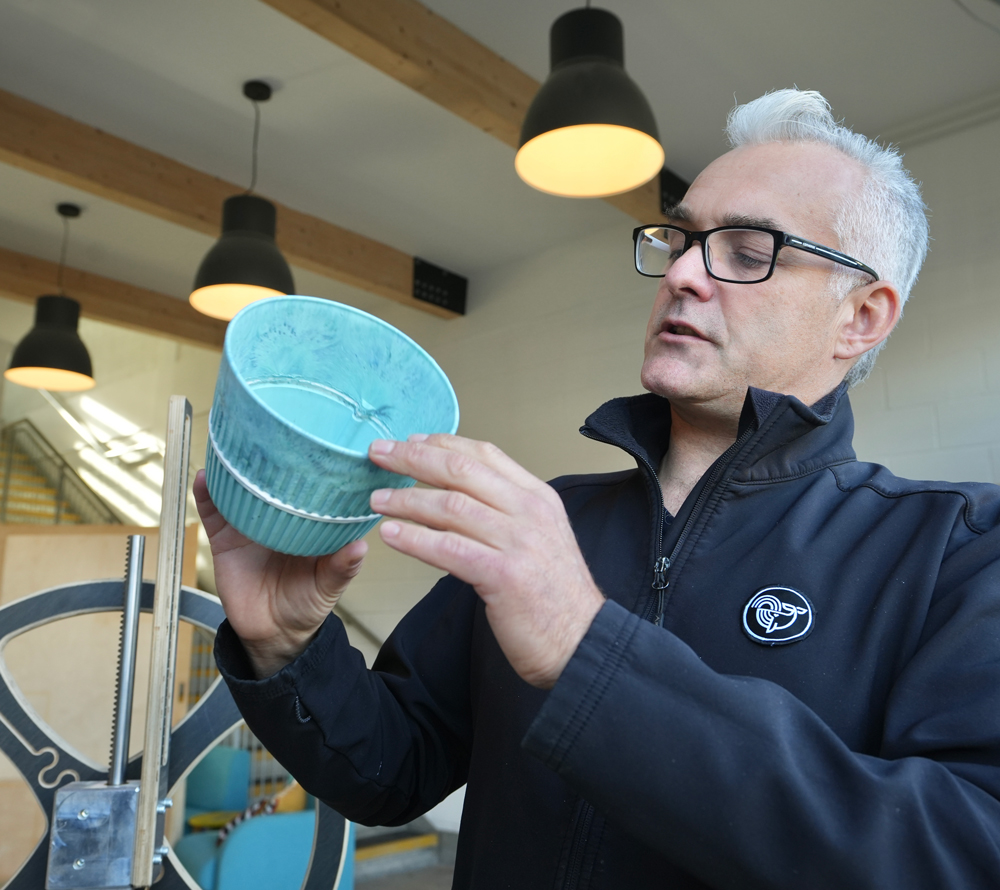 How can any of us help?
Every share, like and mention really helps us grow so please engage on social media. I know it's a pain but it really makes a difference to small businesses. Harry Style's mum already bought Ecotribo's products. She absolutely loved her purchases and was so pleased to be doing her bit to ensure ocean waste is put to good use! She has a couple of million followers on Insta, and her bigging up my efforts created a huge amount of interest in what I'm doing!
Browse 100% made in Britain products and give it a go. Each purchase not only helps to clean the beaches but also helps "plant positivity".
More ideas
If the story of Ecotribo inspired you, why not reading about setting up your own beehive or raising eco-conscious children. And make sure to buy a few products – my order of the plant pots is done – now your turn!