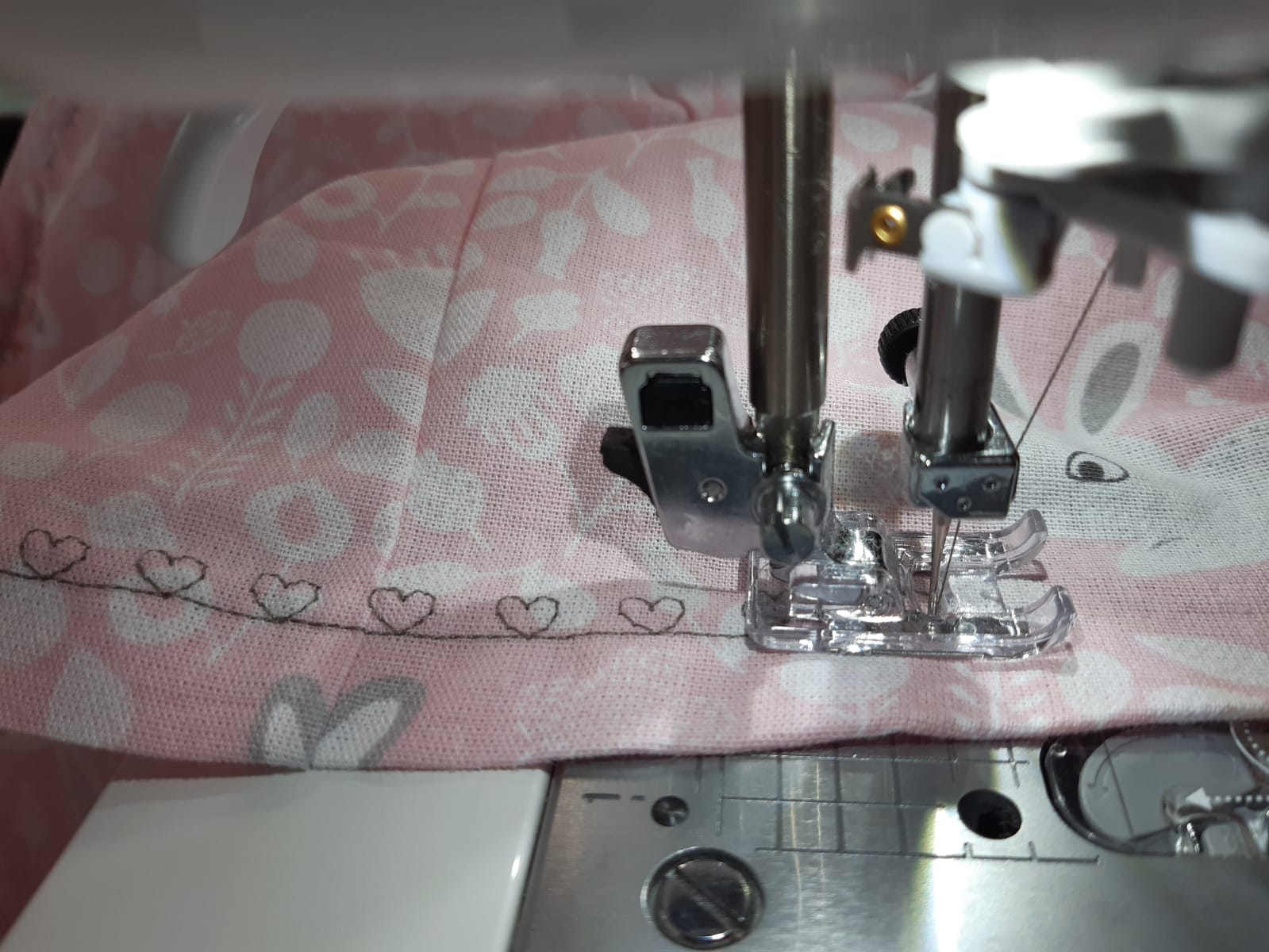 Hello, have you ever wondered how to learn to sew? One of my good friends swapped her career in higher education to a sewing business KROPKI design. She taught herself how to sew, and she is my today's eco warrior offering many great suggestions and ideas for anyone who is interested in making their own clothes. 
Learning to sew is green
You might ask yourself whether it's worth your time? If you're concerned about the environment (and if you're reading my blog, I guess you might be) then it's one of the small green steps that can help.
It's a simple but powerful way to repurpose almost anything made from fabric.
It allows you to make clothes for you and your family.
It's a way to repair slightly damaged garment that you might have to throw away otherwise.
And you can make your own zero waste items such as make up remover pads, shopping bags and many more!
Hello Dominka, why did you decide to learn to sew?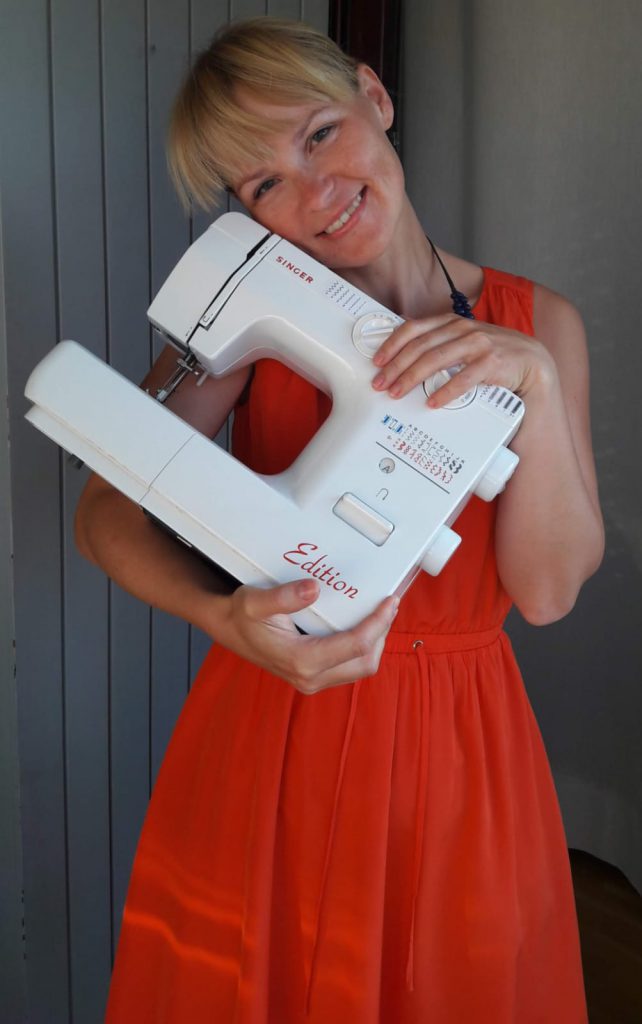 My mum was a professional seamstress and she often sewed at home. But it has never been my passion. Fast forward a few years I was pregnant with my older daughter and decided to make clothes for her. That's why I signed up for a sewing course for beginners and started learning new techniques from YouTube tutorials. I got the bug and today sewing is my new profession!
What are your 5 top tips to learn to sew?
Based on my personal experience it's worth starting with a course for beginners.
Once you know the basics, commence with simple ideas such as table mats, napkins or shopping bags. It's so fulfilling to use your own creations.
Making your own clothes isn't as hard as it seems. Use sewing patterns from old reliable magazines such as Burda, Ottobre or La Maison Viktor. They are straightforward, not too time consuming and have detailed step-by-step instructions. If you struggle look online. There are so many Facebook groups and YouTube vloggers.
Don't forget to ask for help locally. Search where you live for anyone who sews or any groups and get in touch with them.
It's not going to be perfect from the start. Your seams won't be ideal but it doesn't matter, you will feel proud anyway. Have fun with sewing!
Does sewing help you in your daily life?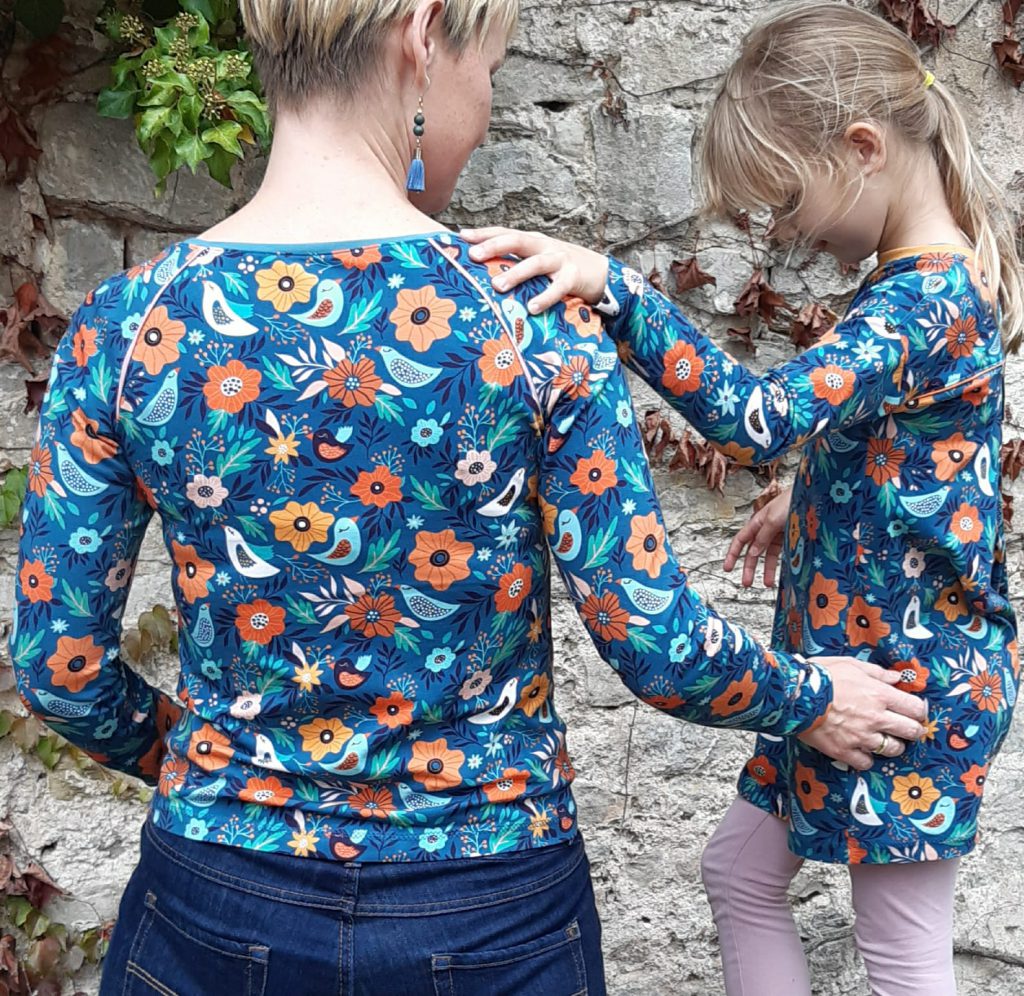 First of all, we buy less clothes as I make them for my family. And if we purchase something, we pay attention to quality and where our shop-bought clothes come from. If you look after fabrics, by following instructions on labels, good quality clothes can last very long. I also mend tears or rips in our clothes. It's a great reason to learn to sew.
My latest obsession is upcycling, which means making something new from items that were no longer used. I have a marathoner in my family and he has many unwanted sport t-shirts. I transform them into sport tops for my daughters. I also reuse dresses I no longer wear. Now they are skirts for my girls. I find it so satisfying to give items 'a second life'.
Is the local community important to your small business?
Yes, it is! I am gaining new customers thanks to neighbours, friends and my community. There are more and more people who pay attention to ecological materials and products from local businesses. And that's how KROPKI design gets noticed locally.
How would you inspire others to learn to sew?
Coronavirus quarantine is the perfect moment to learn a new skill. Start your sewing adventure using spare fabrics or old unused clothes you might have at home. Search inspiration online, give your old sewing machine a good dusting and simply go for it! No excuses or delaying – enjoy your new creations. Here are a few of mine!
More ideas
If you're searching for more inspiration from eco warriors, learn from Kevin how to start your own beehive. Or read about running your own zero waste home.
Photos used in this article thanks to KROPKI design.