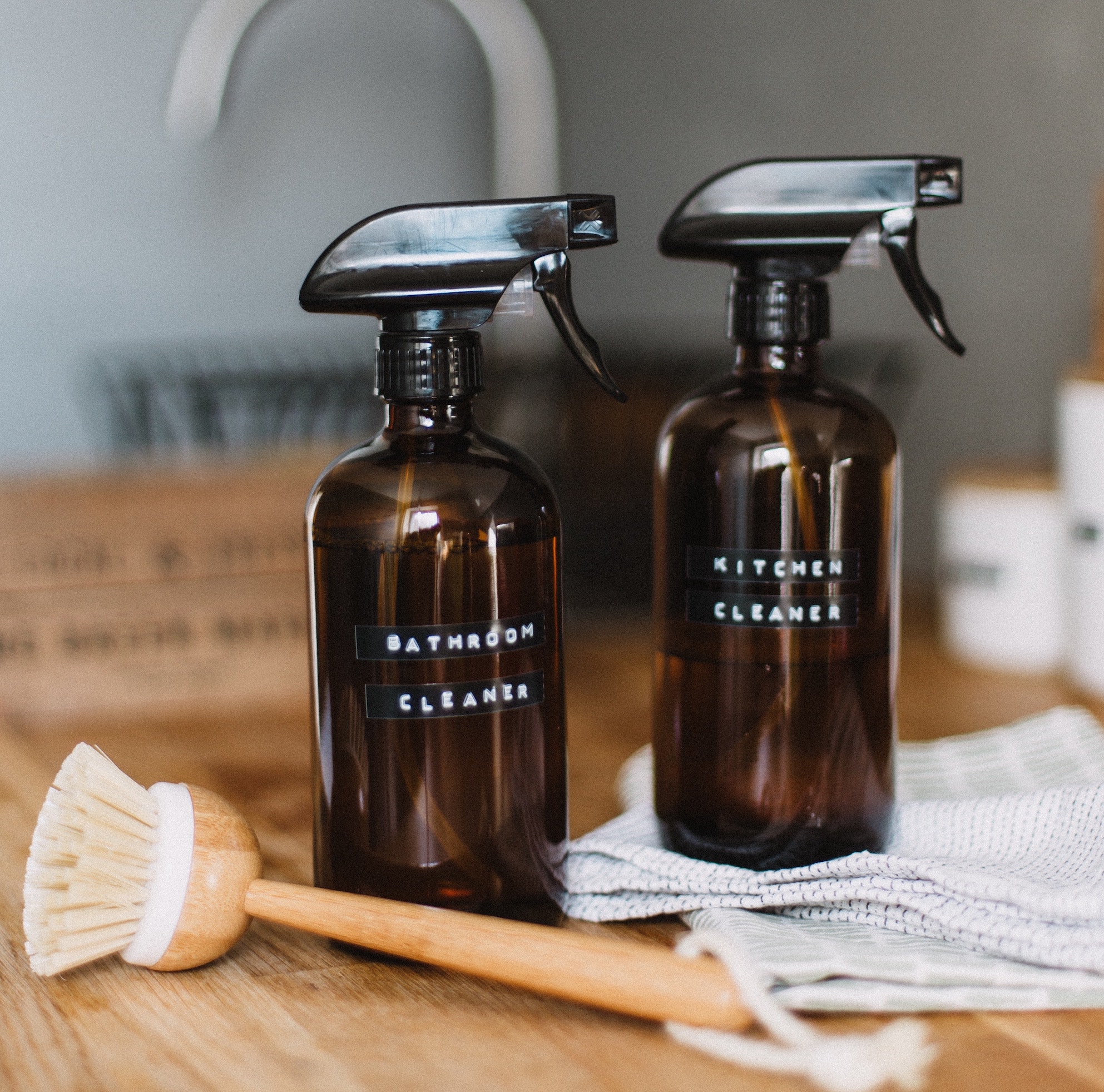 My natural cleaning products are almost finished and I just made a fresh batch experimenting with new ideas. I realised that since I've started making natural products (and it hasn't been so long), I learnt a few principles.
Natural cleaning products learnings
There are only a few basic ingredients to start making DIY products: baking soda, white vinegar, essentials oils and lemon juice. I read that a few more products are worth trying borax, castile soap and soapnuts but I haven't tested them yet.
Edible leftovers such as citrus peelings and juice are worth saving and using as cleansers and nice scents.
Most eco friendly containers are the reused one, as opposed to shop bought ones even if they're made from recycled products.
But reusing is linked with certain risks. Make sure to check and learn a few rules about safe containers, especially those from plastic.
Keep an eye on funky new jars and bottles when you buy food and drinks. This is a perfect way to gather boxes without buying new ones.
Bespoke labels with clearly marked dates and ingredients are useful. As the natural cleaners are most frequently done without any preservatives, you need to keen an eye before they go off.
Testing and learning is key. There are so many ideas and combinations. See what works for you in terms of prep time, ingredients and effectiveness.
Why are natural cleaning products better
Before I share my latest cleaning products ideas, let's go back to the very beginning. Why is it better to make them at home? I must admit that I haven't done a very thorough research before I started making them. I did my reading just now and here are some of the key arguments.
And if you're too busy to make your own DIY products, why not starting by buying green and eco cleaners first?
Natural products are better for the planet. Shop bought cleaners can seep into a water supply, and water treatment plants have difficulty treating a large volume of such chemicals.
Green cleaning products are safer for all household members. As they're made from natural ingredients no flammable or toxic additions become a threat.
They're good for your health. Majority of ready made products contain chemicals that can cause cancers, asthma and many more nasty illnesses.
They're very affordable. Most of them require white vinegar and baking soda only, which you can get for a few pennies.
It's a perfect way to reduce plastic and overall waste, by reusing existing bottles, jars and containers.
While some [cleaning products] cause skin irritations, others may cause more serious and chronic conditions that affect the lungs or are known to be carcinogens,"

Health
Basic kitchen cleaner with vinegar
Ingredients
1 part white vinegar
3 parts water
Little lemon juice
Method
Place all ingredients in a spare bottle.
Shake.
It's ready to use.
All surface cleaner with citruses
Ingredients
Citrus peel (I used lemon and orange peel)
White vinegar
Water
Lemon essential oil
Method
1. Fill a jar with leftover citrus peels (oranges, lemons, limes, etc). Add white vinegar to fill in the jar. Leave it for a few weeks in a dark place.
2. Strain out the citrus peels⁠. Fill the bottle half way with white vinegar. Add water to the top.
3. Optionally, add 5-6 drops of essential oil.
4. Use to clean surfaces. Remember that vinegar can erode natural stone surfaces like marble, granite and hardwood.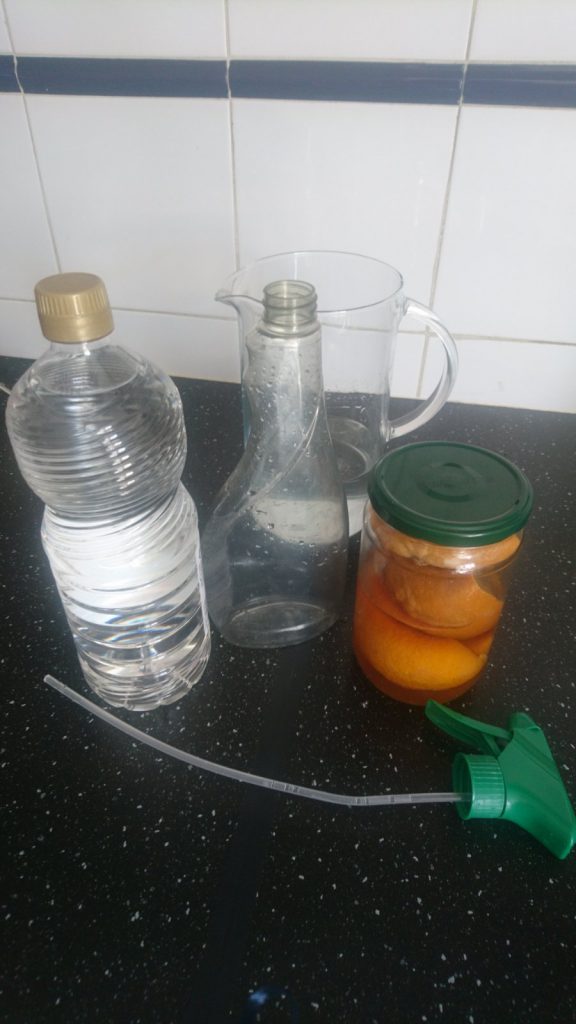 ⁠
More ideas
If you're searching for more homemade products, why don't you check a fizzy toilet cleaning blocks recipe? Or test my natural honey lip balm and hand creams?
Disclaimer
All the recipes included in this blog have been made and tested at home. Please note that I am not a cosmetics or food professional. Always consult your doctor in case of any allergies or reactions.
⁠
⁠
⁠