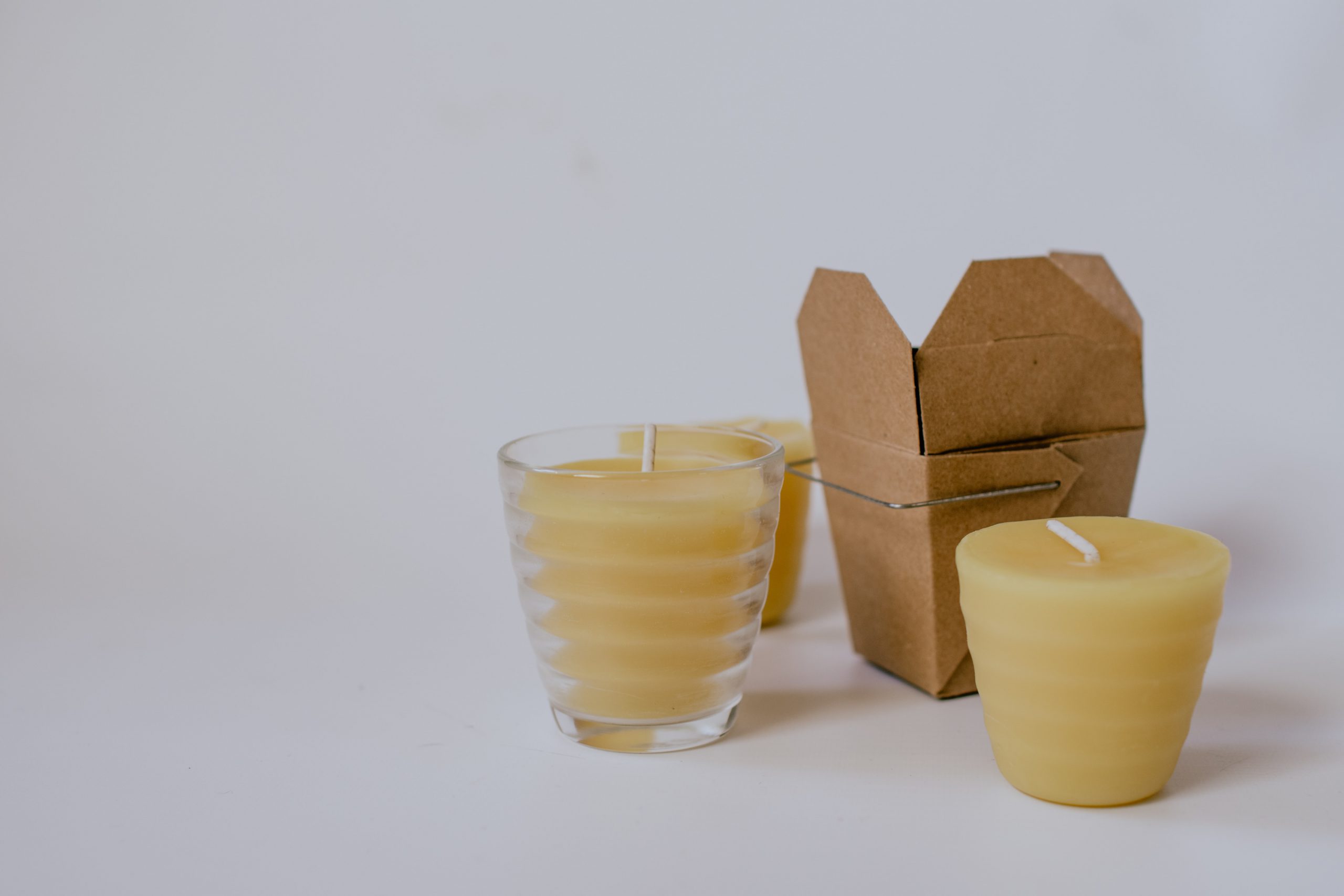 As I started discovering different essentials oils, I got tempted to try them in homemade candles. It is a great way to:
Discover different oils combinations – in my case I heard that bergamot and ylang ylang go well and wanted to give it a go.
Enjoy the benefits or relaxing or reinvigorating properties of these oils. Some call homemade candles with essential oils aromatherapy candles.
Make very thoughtful and handmade presents for nearest and dearest.
Keep to low or zero waste principles as I made my own wick and reused glass yoghurt jars.
Ylang ylang and bergamot in homemade candles
While doing my research I read a lot about ylang ylang and bergamot blend. Ylang ylang oil is derived from the tropical ylang ylang flower and is often used in perfumes and aromatherapy. Bergamot oil is a citrus oil and is extracted from the rinds of citrus fruit growing on bergamot orange trees. Ylang ylang is considered as mood enhancer, libido increaser and also supports relaxation. Bergamot helps to ease worries. Both together make a great blend for aromatherapy candle.
Ingredients
3 tbsp candle wax
1 tbsp beeswax
1 tbsp coconut oil
20 drops bergamot oil
20 drops ylang ylang oil
1 wick
2 small glass jars (I reused glass yoghurt jars – 200ml each. They ended up being too big. I would either recommend doubling up the ingredients or using tea lights size containers).
Method
Mix both wax types in double boiler (I used two pans with the smaller one submerged in hot water boiling in the bigger pan).
Add liquid coconut oil and stir well.
Remove from heat and cool it slightly.
Add essential oils.
Pour quickly before it sets to your glass containers with wick already glued to the bottom (you can use a bit of your mixture to attached it).
Making your own wick for homemade candles
Simply cut a basic string in short parts. Submerge it into wax (I melted a bit of an old candle I found a home). Let it dry and it is ready!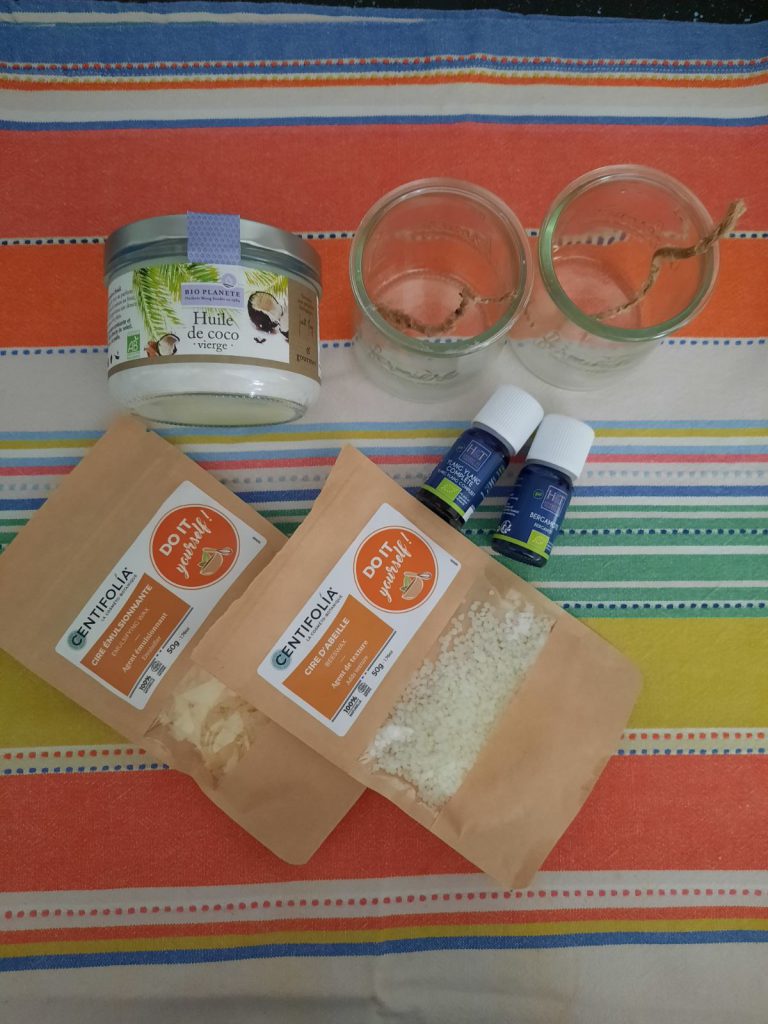 More ideas
Try making natural homemade lip balm or a foot scrub if you like testing essential oils in natural cosmetics.
Disclaimer
All the recipes included in this blog have been made and tested at home. Please note that I am not a cosmetics or food professional. Always consult your doctor in case of any allergies or reactions.