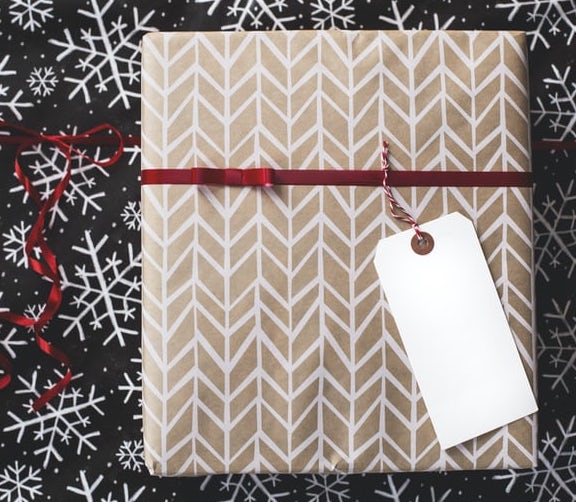 It has been a while since I last blogged. I was busy searching for eco friendly Christmas presents! Following eco criteria, I focused on buying quality over quantity. I searched on green blogs and read relevant articles. Also, I read several recommendations from friends sharing ideas of small businesses or e-sites selling from local shops. And I am pleased to say that I haven't done too badly! Here are my ideas, learnings and suggestions to help anyone who might still be searching for inspiration.
Eco friendly Christmas presents ideas
While I wanted to make sure that my 2020 gifts will be eco friendly Christmas presents, I had to go for compromises. I quickly realised that not each single of my gifts will meet my criteria. But it is all about taking small green steps and accepting not being perfect.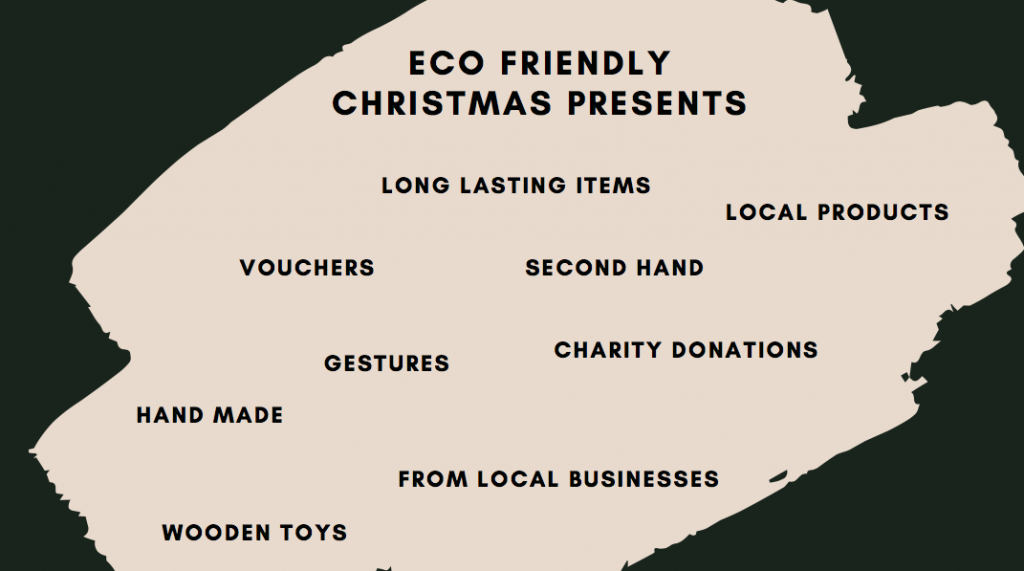 Durable and made out of natural or recyclable materials
While it might be more expensive, buying one gift that will last for life, is far better for the planet. And if it is made out of wood or metal, it is far easier to recycle or reuse. Also long lasting items have far higher chances to be repaired following the right to repair principles. Ideas:
Jewellery
Good quality electronics
Kitchen and household equipment made by companies following circular economy rules
Wooden toys and tools
Made or sold locally supporting small businesses
"Made in far away country" label often means a cheaper and more affordable gift. But with a bit of searching in local shops and online, it actually is possible to buy locally made items. Ingredients necessary to create them didn't travel miles across the world, and local businesses get our support. Ideas:
Handmade jewellery and Christmas decorations
Honey, jams, marmalades and chutneys from local producers
Cookies, chocolate or local delicacies
Wine, beer or gin from a local distillery
Clothes, rugs, blankets created by skilled crochet creators or tailors
Pottery
Books bought from small book stores or sold online via e-commerce sites supporting local shops
Second hand delights
Especially when it comes to gifting kids, buying second hand is the easiest way to get eco friendly Christmas presents. It can also be a way to get quirky house items. And what a great way to give a second life to unwanted and often unopened items hiding in our houses. They can be given away to those less fortunate in the society. Ideas:
Toys
Clothes
Flower pots
Furniture to upcycle
Books
Hand made
A perfect way to show love to nearest and dearest by making gifts at home and offering them in pretty packaging with sweet notes. Ideas:
Donations, vouchers and gestures
And my favourite category. This year is all about making meaningful gestures and offering experiences. So think how nice would it be to offer a theatre ticket to support local artists while giving an unforgettable evening to friends. Ideas:
Donations for charities that have a meaning to you or those who you want to gift something
Tickets to cinema, theatres, music gigs
Vouchers for local shops, hairdressers of beauty salons
Money contributions for meals in favourite restaurants
Babysitting services
Cooking a meal for someone
Considerations and learnings
Is it worth guessing?
When buying presents, it often is about surprising and delighting. I noticed that if I try to guess I might end up gifting unwanted items that will finish covered in dust or in the bin. Even offering a return or gift voucher isn't the best idea as online returns create tonnes of non recyclable packaging, not mentioning about pollution in transport. So I decided to be a very upfront and inquisitive Santa and ask my family what they would love to receive. I also didn't hesitate to suggest what would make me happy.
Each returned package — regardless of which carrier picks it up — leaves a trail of emissions from the various trains, planes, and giant trucks that carry it back to the seller. That pollution contributes to climate change and worsens air quality. Many of the discarded items head to a landfill. The environmental problem is only getting worse as e-commerce grows and free returns become the expected norm for shopping online.

The Verge
It takes time
I ended up spending much more time on searching and buying presents. I started early but forgot how spoilt and addicted I am to Prime Next Day deliveries. A second COVID-19 lockdown also meant that local shops had to close leaving me with very little choice. I was pleased however that I have previously made many notes, mental and online bookmarks with ideas and small businesses and e-shops with fantastic eco friendly Christmas presents. And I am not the only one. While it might be my eco chamber talking to me, it seems that buying eco friendly Christmas presents is becoming more popular and slow non consumerist (conscious consumer style) holiday celebrations are slowly appearing in more homes. Whether they are called: Buy Nothing Christmas or taking any other shapes.
"Back then, people thought I was weird, but now they've started to engage and talk differently. More people understand why it's not right for Christmas to become a consumerist nightmare. I'm not religious at all but the pandemonium of sales and buying things for the sake of buying something goes against what the festive season is all about."

The Guardian
More ideas
If you're searching for more ways to live a greener life, read how to throw eco friendly kids party or browse through eco-friendly swaps.