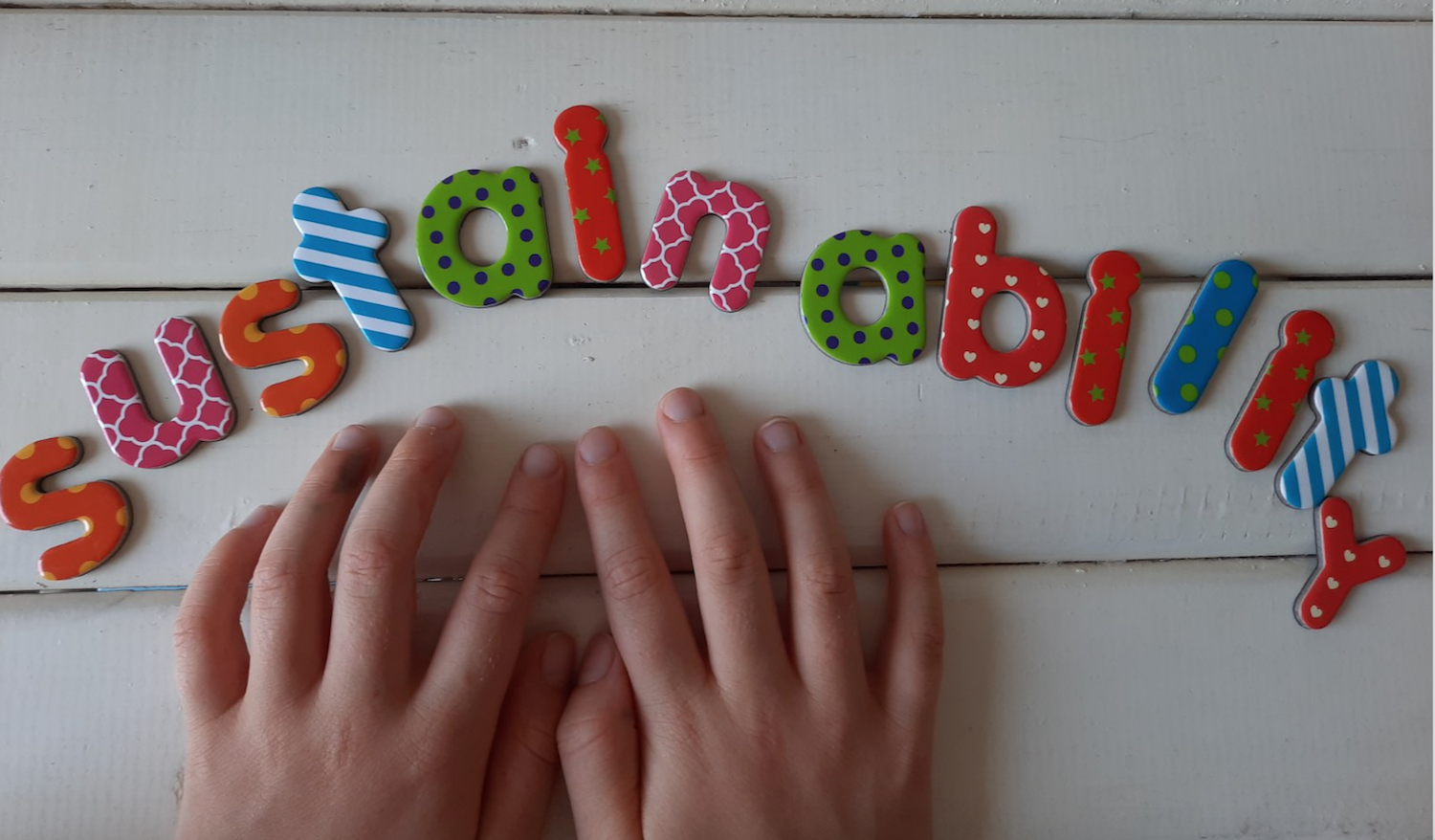 Parents need support with raising eco-conscious kids as teaching about how to take responsibility for the world around us and environment crisis isn't easy. In late 2019 Italy announced adding climate change and sustainable development as a compulsory subject at schools. But how can we get started before green curriculum becomes obligatory everywhere?
I want to make the Italian education system the first education system that puts the environment and society at the core of everything we learn in school.

Lorenzo Fioramonti, Education Minister

Reuters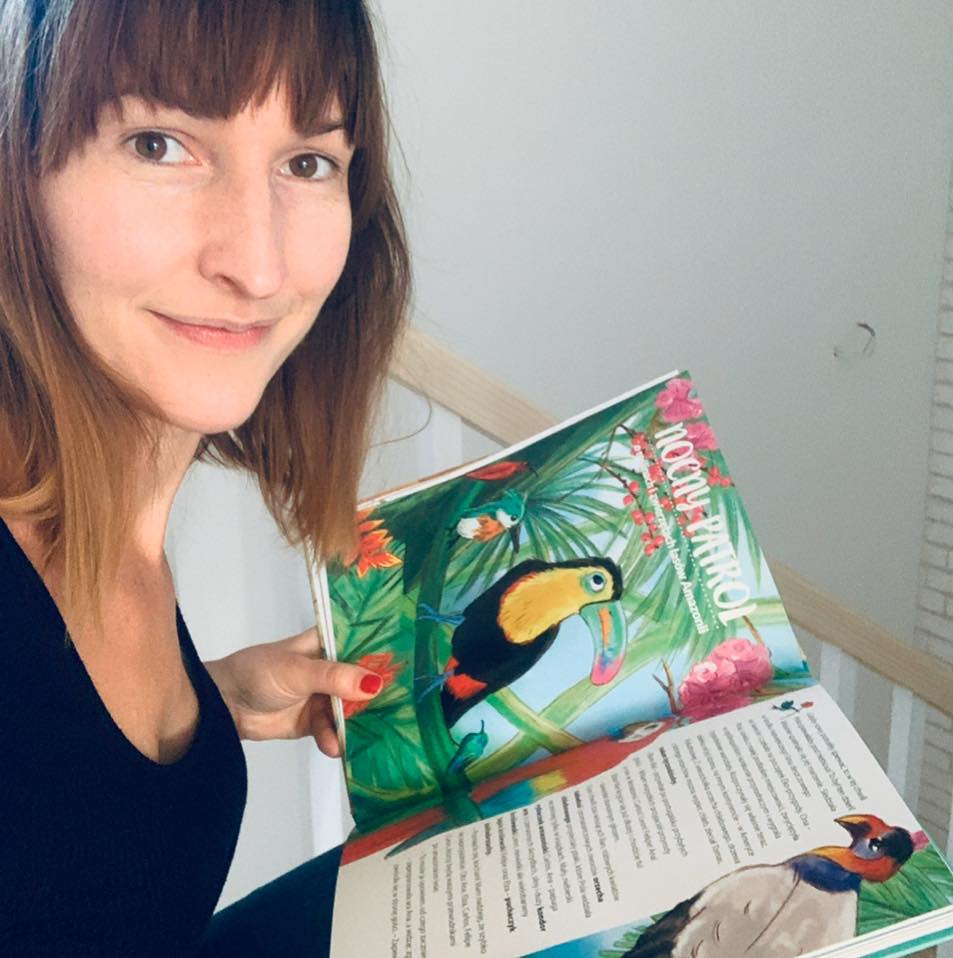 Monika Miłowska, my today's guest, is running a successful education organisation for eco-conscious kids, and she has just been nominated to "50 Most Creative People in Business" in Poland. Her association Tup Tup is designed to build socially responsible communities and educate from very early age about sustainable development, democracy and diversity amongst other topics.
Hi Monika, what's the story of your organisation?
The idea of launching Tup Tup came in 2015. Myself and co-founder Maria Shmelova wanted to introduce an initiative centred around creativity, sustainability and diversity. We believe that it's crucial to start explaining these topics from a very early age and that's why we decided to prepare education materials for kids between 3 – 9 years old about:
Equality
Poverty
Famine
Ecology
Recycling
Sustainability
Tolerance, and more.
The idea was to explore and educate through easy to identify with characters such as: little kitten Tola, naughty dog Urwis and always sensible owl Pola inviting children into their magical world and presenting challenges faced by kids in Poland and other parts of the world. The idea was to move away from teaching through 'learn by heart' poetry and songs.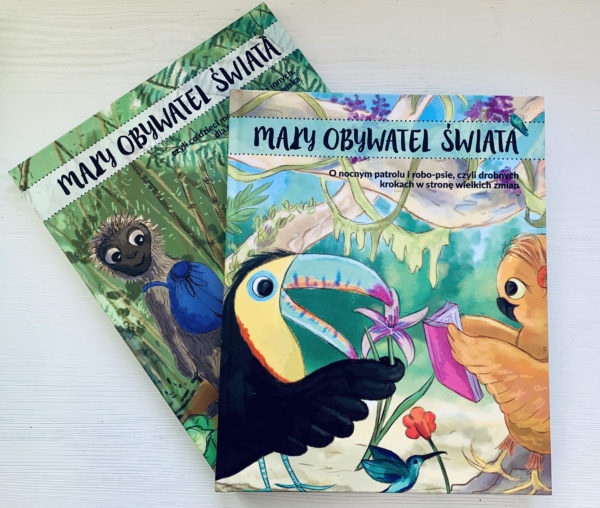 What are the key goals and who is your target audience?
Our portal Tup Tup is aimed at early school and pre-school teachers, but also parents and guardians. Our organisation is for everyone who wishes to educate kids about nature, biodiversity, recycling and how easy it is to save water or energy to protect the environment.
Sustainability, democracy and diversity – these are complex concepts. What reactions have you seen so far?
We've had very positive response so far and each year we see a growing number of users of our education resources. During national lockdown we had over 3000 teachers visiting our portal on daily basis – and it's only 3 of us managing it! When we started we had 200 supporters mainly friends and family and today our Tup Tup Facebook community expanded far beyond our own networks and has more than 6000 followers. We're working with 10 centres of continuous development for teachers in Poland and we're aware that that sustainability-related materials for early age kids are rare and in demand.
We know that content that appeals to the youngest groups needs to be very visual and easy-to-understand and complex topics require plain and simple language. Teachers who collaborate with us often share their positive feedback and reactions from our little students. That's how we know that our model works and this give us motivation to continue!
Sadly, there is one area that sometimes gets negative comments. We try to talk about ethnic minorities and religions and many teachers search for this kind of resources. But some question whether we're ashamed of teaching about our own religion, why we educate about other beliefs while discriminating catholicism? We deal with it by not addressing these comments and continuing doing what we're doing.
How can parents, teachers and guardians get involved?
We strongly feel that "You're never too young to help the environment". Those who try to raise eco-conscious kids by working with us can get involved by:
Getting access to variety of theoretical resources designed to expand knowledge and interest of young learners.
On a practical level we work with education institutions on implementing green steps inside and outside of school premises and in the local area. Ideas include saving water, protecting and expanding biodiversity by planting flowers and trees, recycling, cutting water usage, and more.
Prior to pandemic, we were also encouraging to share knowledge and raise awareness via art and theatre by helping to organise eco performances at schools, nurseries or retirement houses and creating art displays at school and house gates.
To finish, what are you top 5 tips of raising eco-conscious kids?
1. Get a rinsing cup to save water
Put a reusable cup to rinse mouth next to your sink in the bathroom. This simple step will stop you and your family from wasting water and coming up with excuses that tap needs to be running when brushing teeth.
2. Start planting to boost biodiversity
Use your balcony, terrace and garden to plant bee friendly seeds. You can also make insect houses, and more.
3. Make recycling easy
Write a recycling checklist and stick it in the kitchen next to your rubbish bins. Now the entire family will know how to do it correctly.
4. Shop with reusable bags
Always remember to carry a reusable shopping bag. Children and parents can start reminding each other to take it before leaving home.
5. Learn about a meaningful topic
Find a topic that is close to your heart (saving water, biodiversity, renewable energy) and talk about it with kids at home or suggest it as an activity at school or pre-school. Much more creative and interesting than learning about colours or toys!
More inspiration
If you're searching for more ideas from eco warriors, learn from Kevin how to start your own beehive. Also read about running your own zero waste home, and get tips how to learn to sew.